Blur Blend Protocol potential phishing exploits based on LoanOffer.
Read more
More safe Browsing and Signing experience
Enhance anti-scam capability of individual users to accelerate the mass adoption of web3.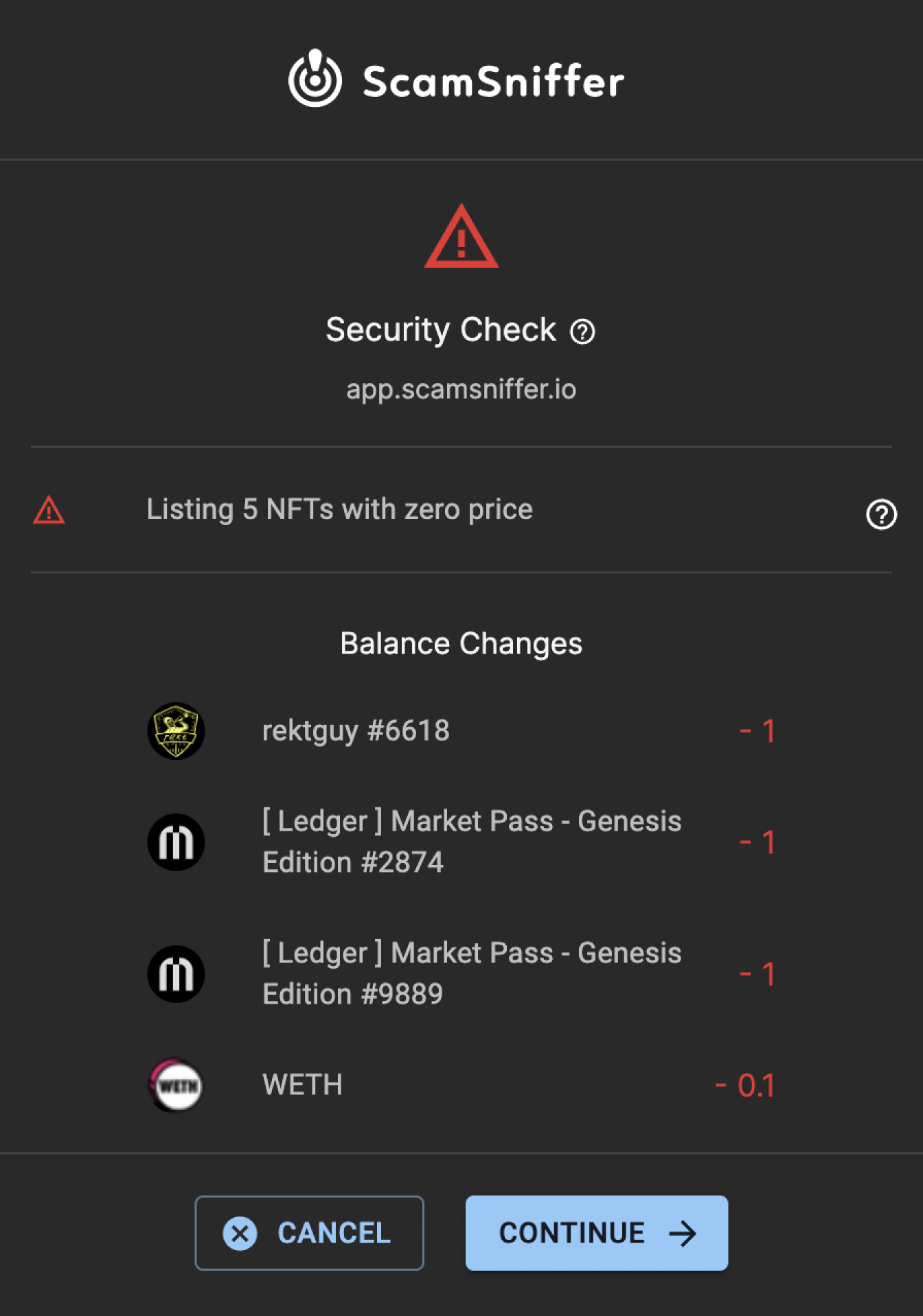 Get Real-Time Risk Issue Before You Sign The Signature
Based on our understanding of malicious websites and continuous research, covering more than 20+ malicious and potential phishing signatures. we could protect you against malicious signatures in real time.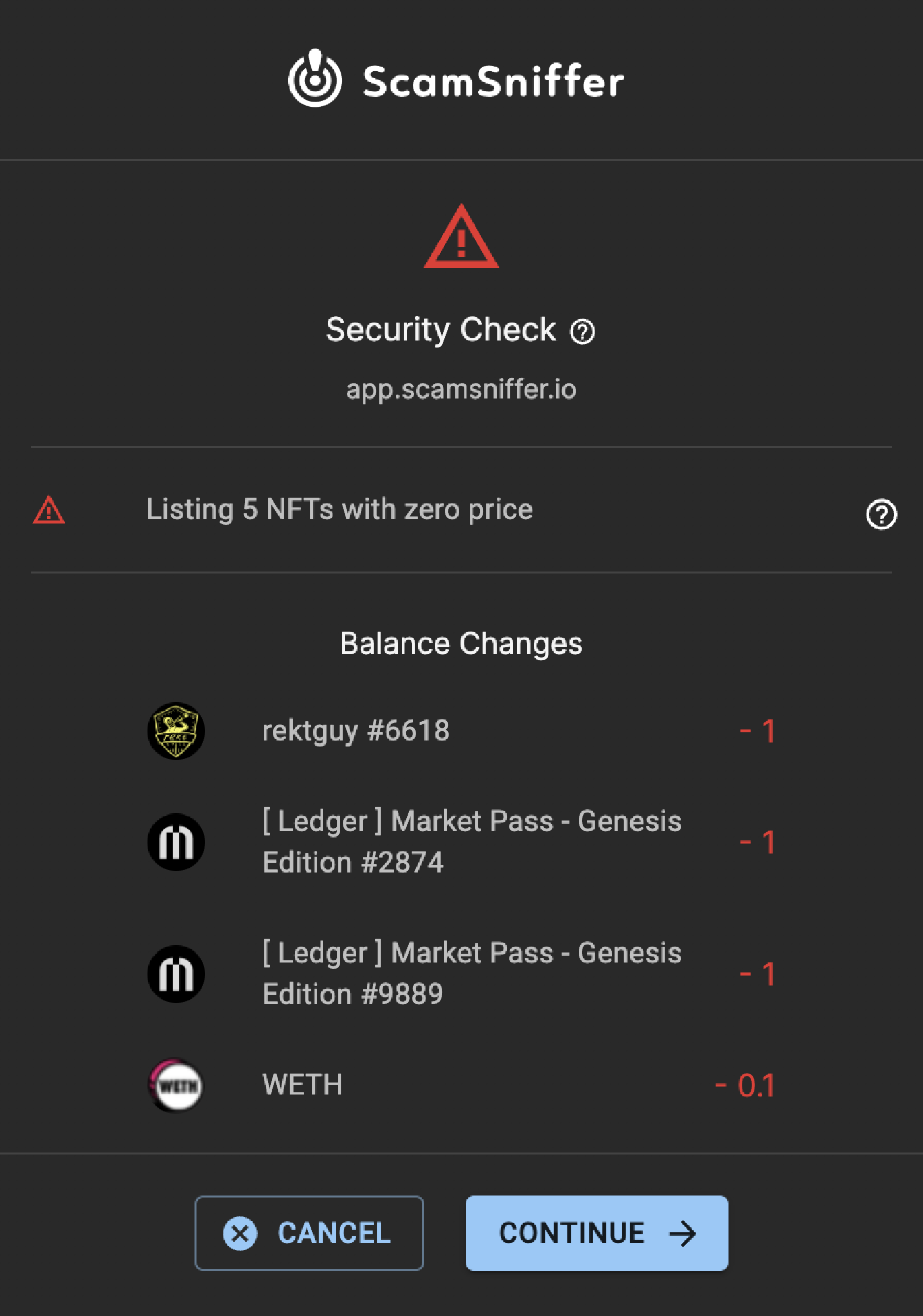 NFT Listing/Offer Check
Check every NFT Listing and Offer Signature to make sure it's safe to sign, Cover major NFT protocols including Seaport, Blur, LooksRare, Blend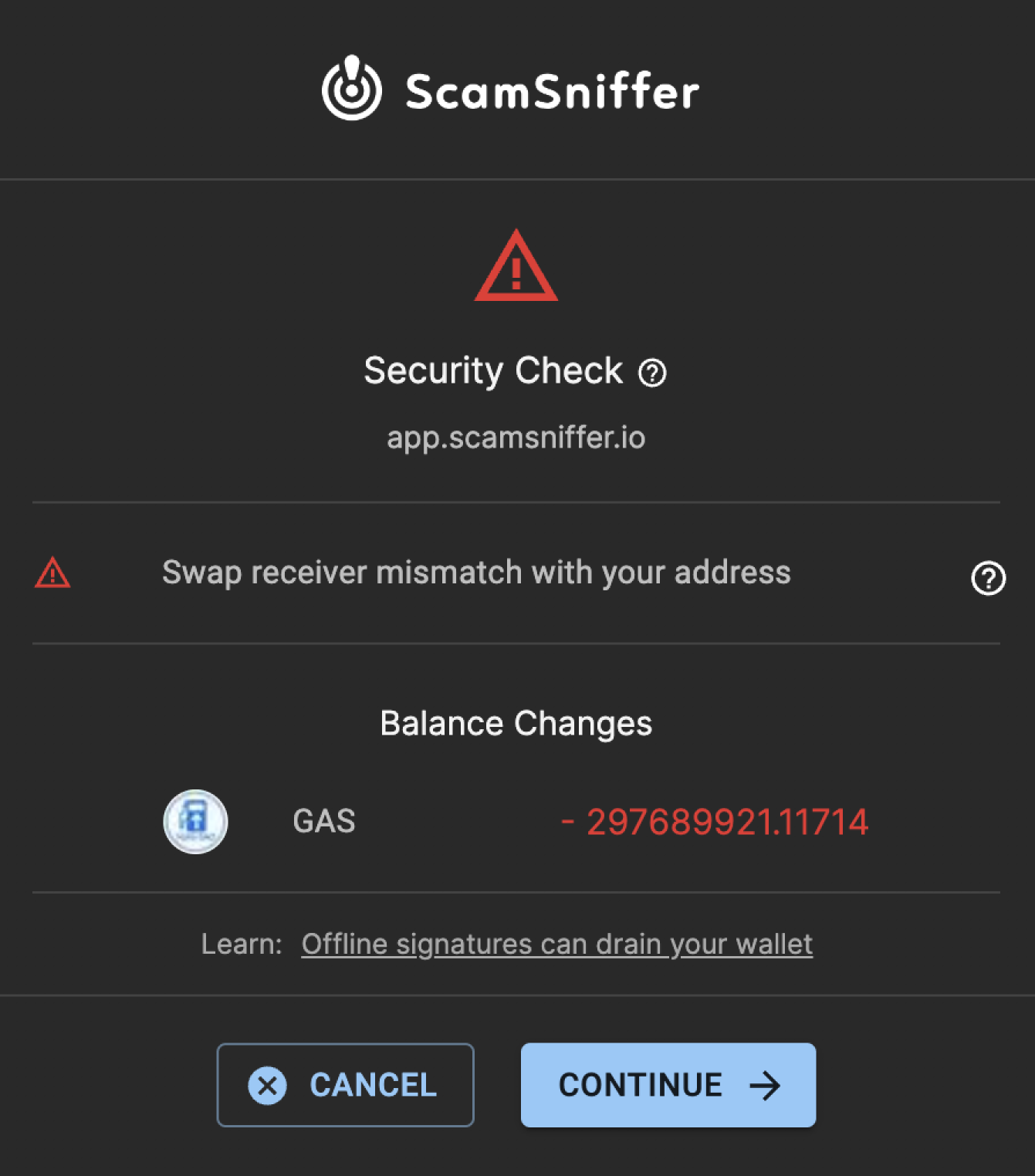 Balance Changes
Show clear balance changes with your wallet including NFT Listing/Offer, and Swap signatures.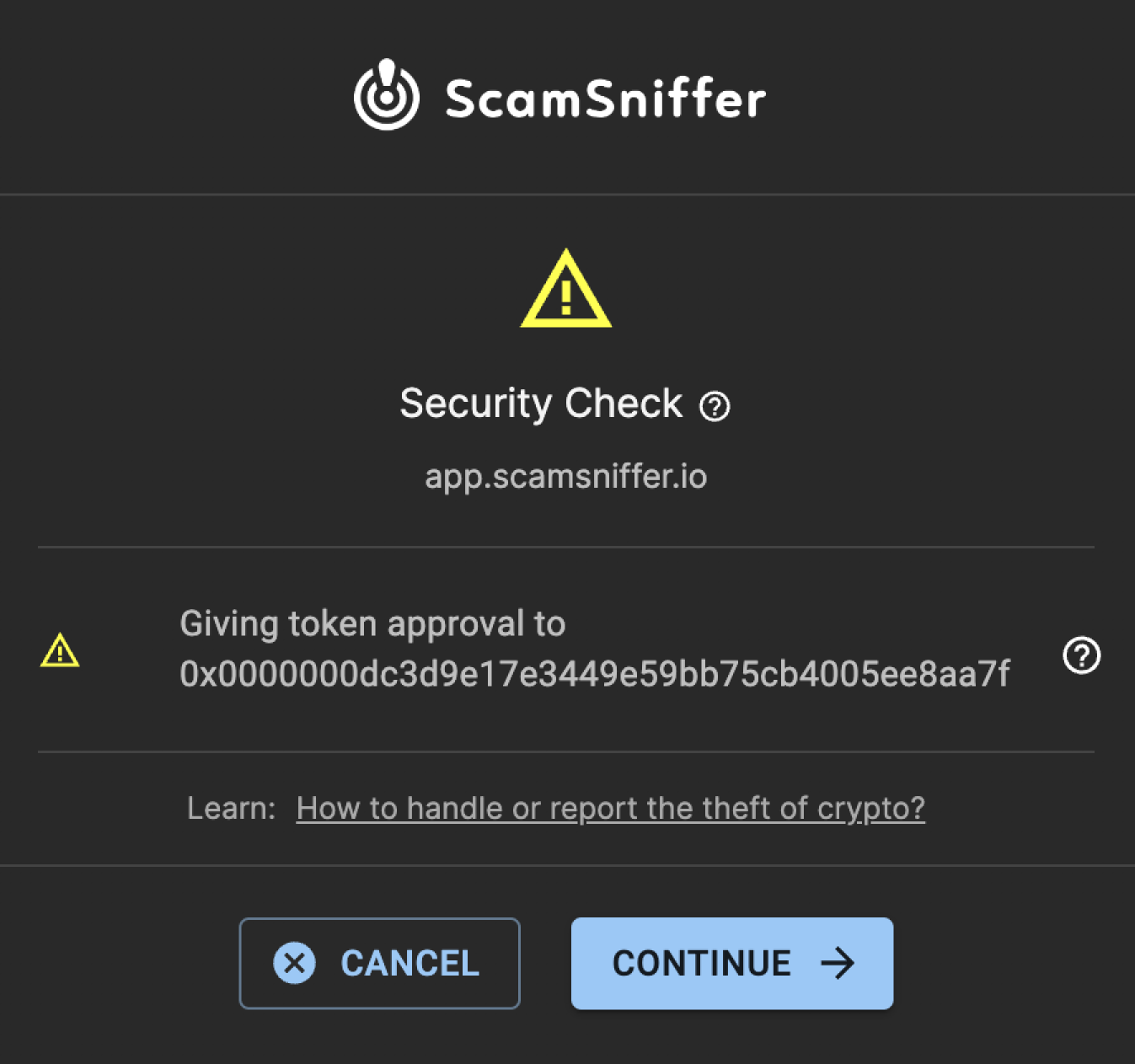 Token Approval
Highlight Token/NFT approval signatures including Permit and Uniswap Permit2